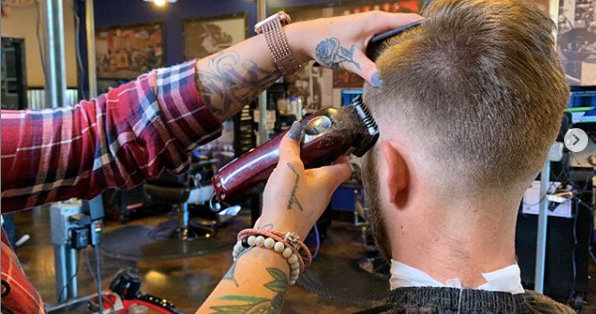 Because of the outbreak, many businesses were closed by order of the state to help reduce the curve. Many states are now reopening a lot of businesses and that includes barbershops and hair salons here in Florida.  Throughout the lockdown, we all had some extra hair growing for quite a while.  Now you can get a great men's haircut right here at Hair Mechanix!
Haircuts In Jacksonville Today
Of course, now that Hair Mechanix is open, we are following safety guidelines set by the CDC and the state. All our stations are sanitized and maintained sanitary throughout the day. Also, customers are encouraged to maintain social distancing as well. Due to the rush of clients, we do highly suggest you book an appointment or call ahead at 1 904.666.5178.  When looking for the best haircuts in Jacksonville make sure to visit Hair Mechanix!
In addition to great haircuts, throughout the lockdown, your beard might be looking a little scruffy. The experts at Hair Mechanix can handle that unruly beard and give a clean shave to have you looking your best. With every haircut at Hair Mechanix, you also will receive a hot towel neck massage as well as a neck shave. All of our stylists are eager and happy to assist you and make you look your best. Do not forget to ask about all our other services as well!
If you are a talented stylist looking to work for a great company, apply at Hair Mechanix today. We are always looking for talented new stylists to join our company.  NOW that we can start leaving our homes, make sure to look your best by visiting Hair Mechanix. From a stylish new men's haircut or beard trim and shave, we can help you.  Finally, visit us at 11702 Beach Blvd. Suite 103, Jacksonville, FL 32246 and see what we can do for you!