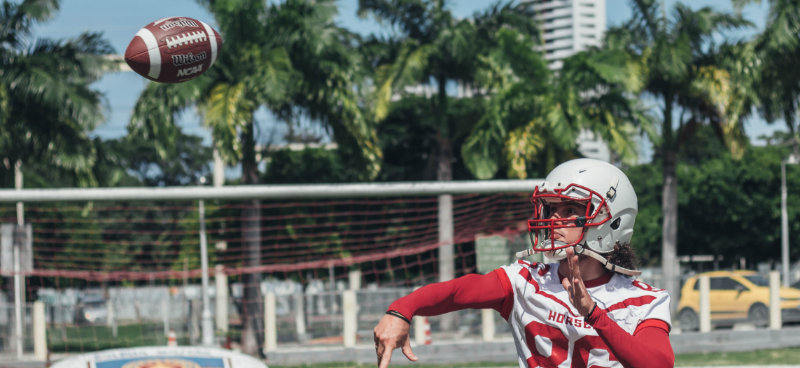 High School, College, and Professional Football are all in full swing. You need to look your best this football season by visiting Hair Mechanix Jacksonville. Hair Mechanix is home to the best men's haircuts in the city hands down. In addition, when it comes to service and friendly faces, nobody beats the girls of Hair Mechanix. Not exactly sure what kind of style you are looking for? Just ask the experienced stylist of Hair Mechanix for their advice.
Jaguars Football Season
Being a fan of the Jacksonville Jaguars can be a tough pill to swallow sometimes. But new coach Doug Peterson and new staff can help them turn it around. It might take some time, but there is hope. Sure they are 0-1 as of right now but they can turn it around, maybe. So do not let this get you down, spend your day at Hair Mechanix!
With a cool atmosphere built for guys, it's the perfect way to spend your day. In addition, we will have the game on one of our many TVs for you to enjoy so you never miss a moment. Walk in or book an appointment, either way, come on in! Of course, we offer more services than just haircuts. Need a shave or a beard trim? Not a problem. In addition, we offer waxing services, scalp treatments, coloring, and more.
Homecoming is right around the corner for most of the local high schools. Look your best with a new haircut. Fades or buzzcuts, no matter what style you want we can deliver. When it comes to hairstyling in Florida, the number one choice is Hair Mechanix. Visit us today we are at 11702 Beach Blvd. Suite 103 or give us a call at 904-666-5178.  If you are a talented stylist in the Jacksonville area, apply to work at Hair Mechanix today. We are always looking to add talented staff.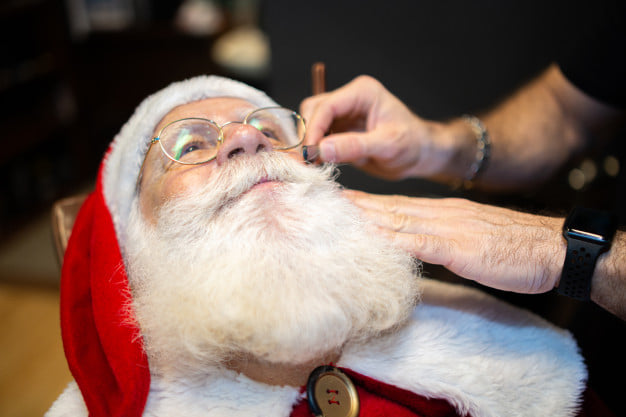 Look your best this holiday season with a new haircut for the holidays! While you may have a holiday get-together or a celebration over Zoom, either way, you will want to look your best. Of course, all you future Santa's can also get your beard trimmed as well. At Hair Mechanix of Jacksonville, we are open on Christmas Eve. Also, we are open on New Year's Eve as well.
Get Your Haircut For The Holidays
We all know that 2021 has been a little bit of a dumpster fire. So let us start off the new year with a new look and attitude for the new year. When you come into Hair Mechanix of Jacksonville, you are treated like a VIP. Not only are you getting the best haircut in Jacksonville, but you are also getting a neck massage, hot towel, and neck shave for no extra cost. Why not be pampered the way you deserve.
In between Christmas shopping, working, and planning, stop and enjoy your time at Hair Mechanix. Do not worry, we follow all the CDC guidelines and provide you with a safe and clean environment. In addition, our fun atmosphere and friendly staff will have you coming back for years to come. Hair Mechanix offers a wide variety of services and products to choose from. Services from waxing to coloring, we have all the services you need to look your best.
Not sure what type of product you need for your hair? Our experienced stylists can recommend just the right product to help you maintain your look all year long.  Right now we have two great locations in Jacksonville to choose from. Nassau is located at 11702 Beach Blvd Jacksonville, FL 32246. Also, there is the Mandarin location at 11700 San Jose Blvd. Unit 6 Jacksonville, FL 32223. Visit us today for a great holiday haircut!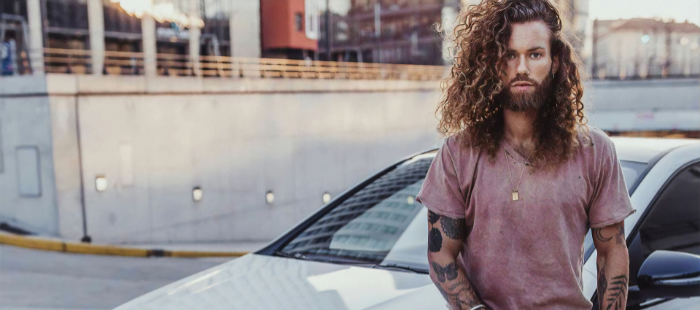 Long hair style men's haircuts are available at Hair Mechanix in Jacksonville. Men's hair comes in all shapes and sizes and lately, we are seeing more and more long hairstyles.  From actors to athletes, long hair is in again.  Some hair is thin and long others are thick and curly, no matter what type you have we can help.  In addition to trimming the hair, long hair requires a little more care than a shorter hairstyle.
There is a number of styles to choose from.  From hair to just your shoulders or hair all the way to your mid-back, no matter the length we can help.
Long Hair Maintenance
With long hair you need to shampoo and condition properly as well as dry. Lucky for you, our customers get a free hair cleaning with any hair cut! Hair products are another essential need for long hair. Our stylist can recommend the exact products you need to help maintain your hair.  In addition, you will probably need to invest in is hair ties. While working or exercising your hair could get in the way or get caught so make sure to secure it properly.
Many guys are not sure how to maintain their look or what type of hair cut that best suits them. The experienced stylists at Hair Mechanix can suggest just the right look for you that best fits your style. If you are in the Jacksonville area, we have two great locations to choose from. One location is at 11702 Beach Blvd, Suite 103, Jacksonville, Florida. The other location is located at 11700 San Jose Blvd Unit 6, Jacksonville, Florida. 
You can book in advance or you can walk right in, either way, we are happy to see you! Finally, style your hair exactly how you want by visiting your local Hair Mechanix today!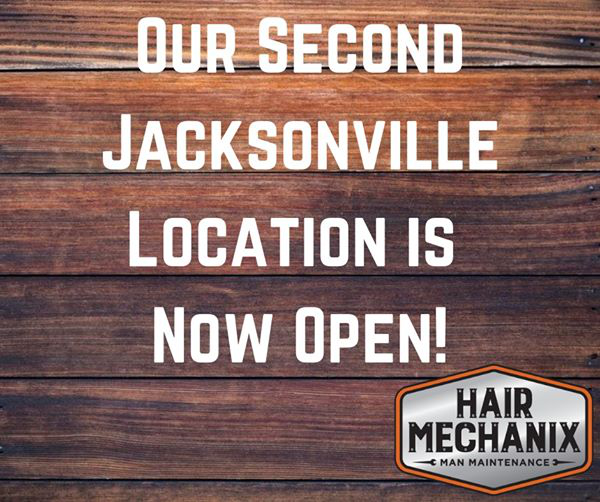 As you may know, Hair Mechanix is the best place in Jacksonville for men's haircuts. Now, there are two great locations to choose from! That is right, we have the original location on Beach Blvd, but now there is a new location on San Jose Blvd.  The only thing better than one Hair Mechanix is two. With two locations you now have twice the options for your next haircut.
Great Locations To Serve You Better
When it comes to haircuts in the Mandarin area, the best choice is Hair Mechanix. Our new location has great decor and fun stylists waiting to help you look better. The Mandarin neighborhood is an area with beautiful history covered in old oak trees with Spanish moss. Mandarin is a beautiful neighborhood and a great place to be. In addition, the Hair Mechanix family is very proud to be a part of that now. With orange groves and festivals, there is always something to do here.
Of course, when you are out on the town you want to look your best and that is where Hair Mechanix comes in. Whether you are looking for the latest hairstyle or just need a shave, we can do it. Also, we provide all types of male grooming services, such as waxing, coloring, massage, and more. Are you an experienced stylist currently looking for a career change? Consider Hair Mechanix, we offer a great work environment and terrific wages.  Apply today for your next career at Hair Mechanix.
Visit our newest location at 11700 San Jose Blvd. Jacksonville, Florida, 32223. Walk-in or by appointment we are always glad you came. Please call ahead at 904.551.2357 to see what stylists are available and how long the wait may be. Finally, when it comes to men's haircuts or grooming services, the right choice in Jacksonville is Hair Mechanix.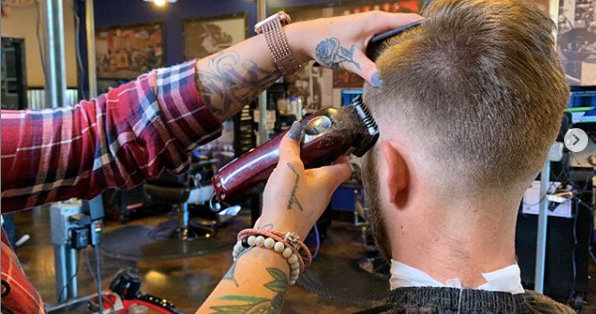 Because of the outbreak, many businesses were closed by order of the state to help reduce the curve. Many states are now reopening a lot of businesses and that includes barbershops and hair salons here in Florida.  Throughout the lockdown, we all had some extra hair growing for quite a while.  Now you can get a great men's haircut right here at Hair Mechanix!
Haircuts In Jacksonville Today
Of course, now that Hair Mechanix is open, we are following safety guidelines set by the CDC and the state. All our stations are sanitized and maintained sanitary throughout the day. Also, customers are encouraged to maintain social distancing as well. Due to the rush of clients, we do highly suggest you book an appointment or call ahead at 1 904.666.5178.  When looking for the best haircuts in Jacksonville make sure to visit Hair Mechanix!
In addition to great haircuts, throughout the lockdown, your beard might be looking a little scruffy. The experts at Hair Mechanix can handle that unruly beard and give a clean shave to have you looking your best. With every haircut at Hair Mechanix, you also will receive a hot towel neck massage as well as a neck shave. All of our stylists are eager and happy to assist you and make you look your best. Do not forget to ask about all our other services as well!
If you are a talented stylist looking to work for a great company, apply at Hair Mechanix today. We are always looking for talented new stylists to join our company.  NOW that we can start leaving our homes, make sure to look your best by visiting Hair Mechanix. From a stylish new men's haircut or beard trim and shave, we can help you.  Finally, visit us at 11702 Beach Blvd. Suite 103, Jacksonville, FL 32246 and see what we can do for you!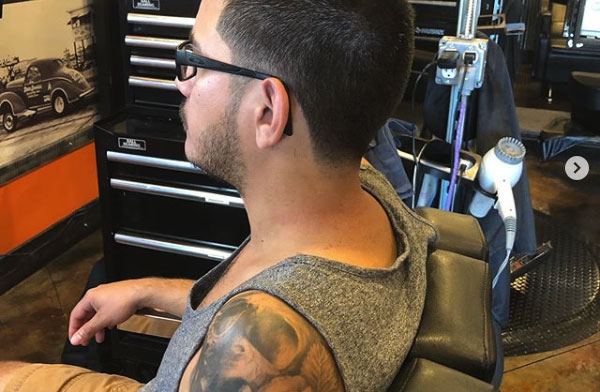 Now that summer is about to show its face, its time to show yours! Over the winter months, you may have grown out your beard or hair to help add some warmth to your head and face. With the temperatures rising, its time to keep cool and trim your hair or beard.
Whether you are looking for a quick trim, or have decided to cut it ALL off, Hair Mechanix is here for you! Specializing in all types of men's haircuts or beard maintenance in Jacksonville, Florida. In addition, our stylist know what styles are hot in 2019! From the trendiest beard styles to the sexiest long or short men's hairstyles.
Cool in Jacksonville With Hair Mechanix
The summer Florida heat can be brutal. Don't let that shaggy hair make you sweat more than needed, head to Hair Mechanix. At Hair Mechanix, our stylists provide the best services to keep you looking good all summer long. Some of our services include men's haircuts, waxing, boys haircuts, beard trimming, and the new men's facial!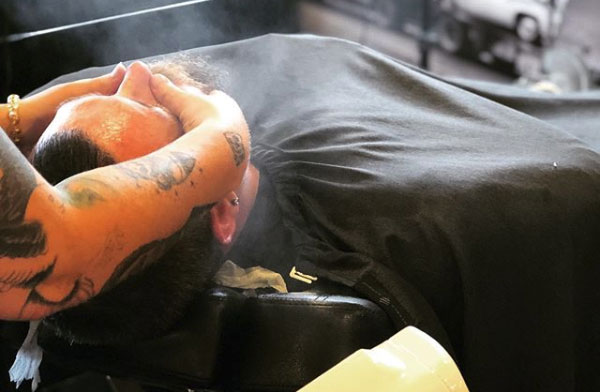 The Men's Facial
You read that right, we now offer the men's facial. The facial itself has many benefits that women have known about for years. The first is it will lower stress levels. Also, facials can help treat acne and acne marks. In addition, facials can help in preventing skin aging.  Of course, there is always the benefit of exfoliating your skin. The next time you are at Hair Mechanix Jacksonville, ask your stylist about the men's facial.
If you are a talented stylist or barber, Hair Mechanix would like to hear from you. We are always looking for qualified candidates to work at our great locations. So apply today for a great career at Hair Mechanix. Finally, schedule an appointment today if you live, or are planning to visit the Jacksonville area.
At Hair Mechanix Jacksonville we are experts when it comes to men's haircuts. We are Jacksonville's premier men's barber and we know all the latest trends to keep you looking good. In addition, we have all the latest services men need. Services such as scalp treatment, men's haircuts, shaves, trimming, and more.
Hair Mechanix Jacksonville Products
Here at Hair Mechanix Jacksonville, we sell al the top products you need to help maintain your great haircut. We carry Layrite, Redken Brews, American Crew, and Billy Jealousy.  Layrite is the latest in hair care, they have pomade, supershine cream, and cement clay all helpful in keeping your hair in place. Need shampoo? Who doesn't? Redken Brews are specialized shampoos for all types of hair.
American Crew has become one of the top hair care products, they come highly recommended from all our stylists. DO you have a beard? Billy Jealousy products are specially designed just for the upkeep of your beard. Make your beard look its best with Billy Jealousy. in addition to these great products, did you know we offer scalp treatment and massage? Nothing is more relaxing than a nice relaxing treatment.
Men's Haircuts Jacksonville
When it comes to Jacksonville, the best place hands down for a men's haircut is Hair Mechanix. The fun atmosphere and the great service will have you coming back year after year. Even if you do not need a haircut, come on down and hang out! Our stylists are skilled professionals and the best in the area.  We welcome walk-ins or you can book your appointment today.
Either way, we are always glad to see you. We may be new to the area, but you will soon know why we are considered the best around. So visit us today and get the best cut for you!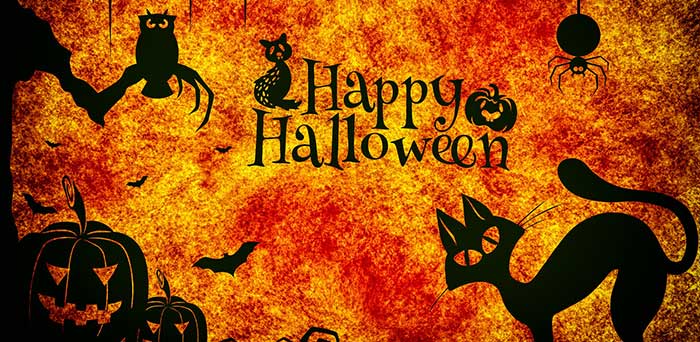 Want to look great this Halloween? The place for a Halloween haircut in Jacksonville is Hair Mechanix. This time of year there are parties to attend and good times with friends and family.  So you need to look your best, and the experts at Hair Mechanix can help you with that. Book your appointment today! Want to learn a little about the history of Halloween? Below is a brief history of how the holiday became what it is today.
A Halloween Haircut and Some History
For the best men's haircuts in Jacksonville is at Hair Mechanix. So when you go trick to treating this year make sure you look sharp. Have you ever wonder what started the trick or treating tradition? Halloween was borrowed from the Celtic holiday where at the end of the year people would dress up as evil spirits. The Catholic Church changed the name to All Hallows Eve, All Soul's Day, and All Saints Day.
On each of the days, poor adults and children would dress as saints, angels, and demons and go door to door begging for food and money. All this was during the middle ages, eventually, the tradition re-emerged in the United States in the 19020s and 1930s. Of course, the holiday was made into one day as we know it today as Halloween. One funny fact, the British apparently hate Halloween. In a 2006 survey, it found that over half of the British homeowners to not participate in the Halloween tradition.
If you are taking the kids trick or treating or attending a great Halloween party, make sure your look is in order. Stop by Hair Mechanix of Jacksonville this Halloween for a shave, massage and a haircut you will be glad you did! Finally, if you are a first-time customer ask about our first-time deal, you will be glad you did.