A beach haircut and haircare routine are essential for men. While you are out on the beach, enjoying the sun and waves, your hair is being damaged. Summer is the best time for fun but also the worst time to forget to take care of your hair. The combination of sun and salt water can cause some major damage over time. This applies to chlorine pools as well. So, what damage can your hair face while you have your beach day and how should you care for your hair.
Effects of Sun, Saltwater, and Chlorine
Let's talk about your first enemy, the sun. Even if you are not at the beach, sun exposure is always going to play a factor. It is important to protect your hair and scalp from the sun. The sunshine often changes from shiny and healthy to dried out and brittle.  Furthermore, the sun can change the color of hair dyes in your hair. This is because the color dye becomes oxidized leading to less than flattering color fades.
Saltwater is another enemy to your hair. Overexposure to salt can cause your hair to become messy, frizzy, and damaged. These effects are worse when your hair has dye in it. Saltwater damages your hair by drying out your hair and scale and stripping your hair of all its water. This lack of hydration can cause dandruff and split ends. However, you also have to worry about chlorine. Regardless of how healthy your hair is chlorine will destroy it.
Ways to Take Care of Your Hair
There are a few ways to maintain and protect your hair this summer. Before hitting the beach, take a shower or wash your hair. This will have hydration to your scalp and hair, reducing the effect of the sun, salt water, and chlorine. You should also consider hair products that provide UV protection. After all, just like your skin, your hair needs protection from the sun. Once you get out of the sun, you should use shampoo and conditioner that focuses on hydrating your hair. This will help prevent knots and breakage.
Beach Haircuts and Haircare for Men
Regardless of what you are doing this summer, getting a new haircut can give you an ideal beach style. At Hair Mechanix, our professional stylist will provide high-quality hair maintenance to prepare you for summer fun. So, check out our Jacksonville locations today!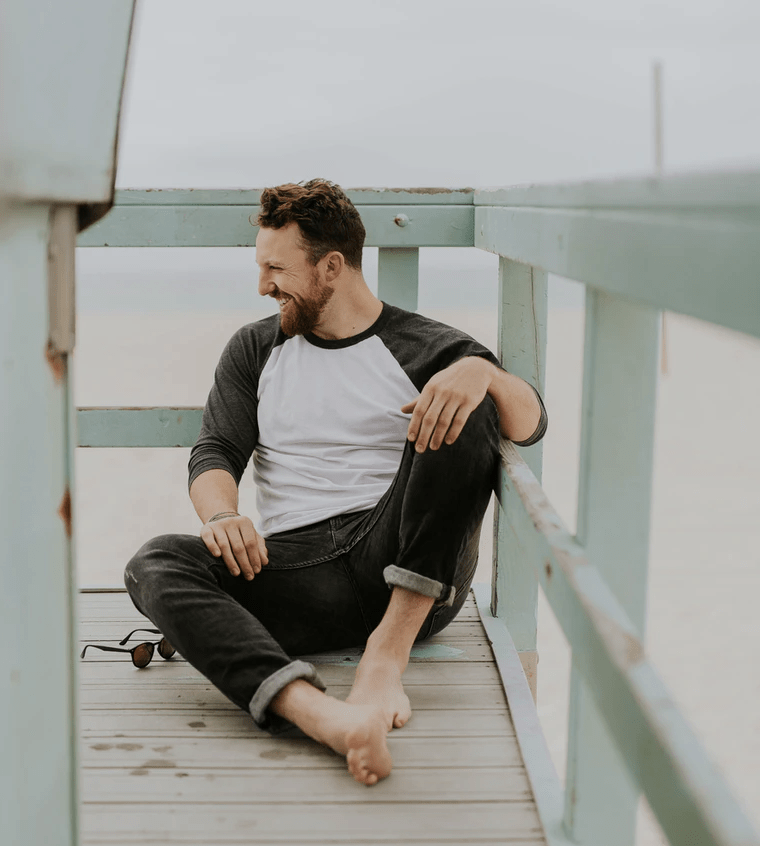 The summer season is fast approaching with its warm weather, relaxing days, and potential for fun. During the summer, millions of people travel to Florida for a much-needed vacation. The cities of Jacksonville and St. Augustine in particular are nice vacation spots due to the golden, sandy beaches, history, and culture! When you head down to one of the popular tourist cities, you want to make sure your hair looks good. To look your best and stay cool in the warm Floridian weather, get your hair cut at Hair Mechanix! 
Popular Summer Hairstyles for Vacation
 This 2022, we are expecting some new popular hairstyles for summer vacations. 
Fades: Fade haircuts never go out of style. So, you can look your best all summer with a low, medium, or high fade! This style is easy to manage and will keep you cool in the warm weather.
Combovers: If you want your hair a little long but still manageable, consider a combover! With this look, you can keep your head cool and still be able to style the longer hair at the top of the head.
Man bun: The man bun is a classic look that screams trendy vacationer. While this hairstyle does require more maintenance than the shorter haircuts, the man bun always looks good. If you want a hairstyle that makes you look relaxed and laid-back, look no further than the man bun.
Crop Haircut: This look is a short hairstyle made up of a fade and a fringe combination that can be textured in different ways. The crop haircut allows you to keep cool in the warm weather and look stylish while you do.
Whether you want a fade, combover, man bun, or other summer hairstyles, the stylists at Hair Mechanix can do it all! Visit your local Hair Mechanix in Jacksonville or St. Augustine today to get a stylish new 'do that will make you look your best this summer.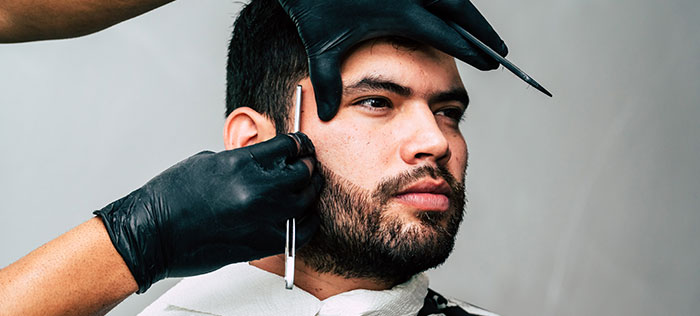 With the arrival of Summer, warm weather is sweeping across the United States. For the southern states, this summer heat is just ordinary. As fashion blogs and websites come out with articles about the latest summer trends, suggestions for how to style your hair are popping up. There are many haircuts that can help people beat the heat. A combination of functional and stylish is what everyone needs, especially men. Just like women, men have an imperative to look their best. In public or in the office, a good haircut can make or break interactions. So why not strive for the best summer haircut this season?
But there is one problem. Finding the right stylists. Regardless of the hairstyle, having a skilled stylist is important. After all, one wrong cut and your perfect summer haircut can become a nightmare. In addition, an untrained professional can make the process uncomfortable or painful. Some people would rather avoid it all together and try to cut their own hair. Which leads to even worse results. Having a hairstylist that you trust is important. Therefore, it is important to find the best.
Florida Men Hairstyles at Hair Mechanix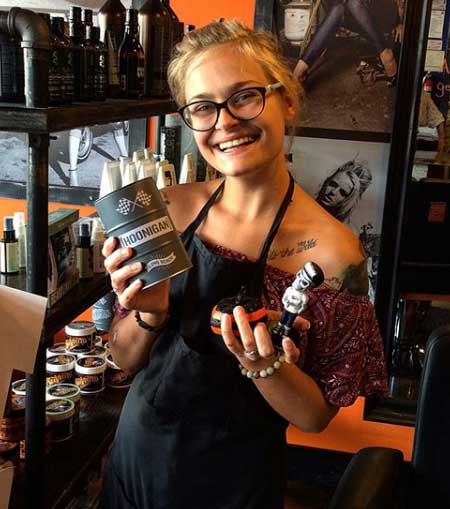 If you are looking for hairstylists in Florida, then look no further! For your Florida haircuts, you can trust the professionals at Hair Mechanix. If you are looking for haircuts in Jacksonville, we are here. At Hair Mechanix, we specialize in men's hairstyles and services to start your summer right. Jacksonville has two locations that are ready to give full maintenance for your haircare needs.
Our girls are trained to make sure that you leave with the best service. Do we do more than just cut hair? We provide beard trimming, waxing services, and hair coloring to make sure you fit your summer image. If you are looking for the best in Florida men's hairstyles, then you have found them.
Don't trust your hair with just anyone. Visit Hair Mechanix today!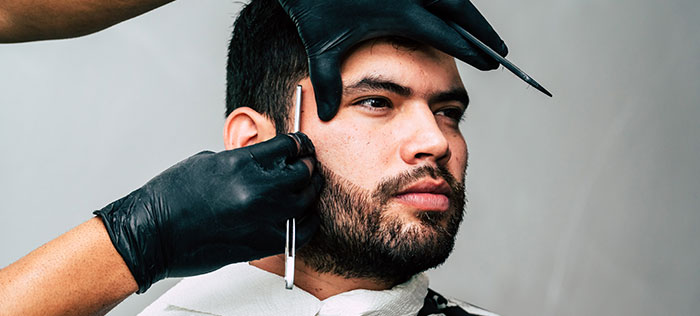 It's that time of year again. Summer is on the way and the weather is getting hot. Florida Summers are brutal against long or shaggy hair-dos so get it cut at Hair Mechanix Jacksonville today! Shorten the hair before the summer heat gets the best of you.
Summers in Florida can be vicious against the longer and thick hair. The heat can make you sweat and with Florida's high humidity, you might not be able to. This can be dangerous to your health. Cutting your hair is the best way to keep safe.
Shorten The Hair And Get Your Hair Cut For Mother's Day
Also coming up is Mother's Day! A mom likes nothing more than to see her son or husband getting his hair or beard cleaned up just the way she likes it. Let her show you off to the rest of the family. And it's easy! You can walk in, get a haircut, and then take her out to dinner to her favorite place!
Hair Mechanix Jacksonville is the best place to get your haircut or get your beard trimmed. So whether you like the more "Classic" hair-dos or the more "Modern", our stylists can do anything you want and make you look great. We offer all the latest trends and hairstyles to choose from. Some of the best hairstyles to get currently are the following.
A classic cut is a simple hairstyle that anyone can pull off. If you want a nice hairstyle that everyone knows, this one is for you!
The buzz cut is well known as a basic military hairstyle. Nowadays, people are turning to the buzz cut for an easy-to-deal-with style that makes anyone look sleek.
A zero fade is the shortest possible fade that you can get. Shaved down and short on the sides, sleek party on top! Furthermore, this haircut is the most popular right now along with the other fade hairstyles. Finally, if you want to look good for Mother's Day and the upcoming Summer, contact us today!