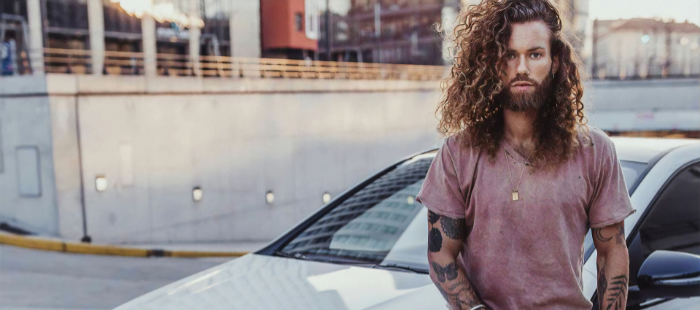 Long hair style men's haircuts are available at Hair Mechanix in Jacksonville. Men's hair comes in all shapes and sizes and lately, we are seeing more and more long hairstyles.  From actors to athletes, long hair is in again.  Some hair is thin and long others are thick and curly, no matter what type you have we can help.  In addition to trimming the hair, long hair requires a little more care than a shorter hairstyle.
There is a number of styles to choose from.  From hair to just your shoulders or hair all the way to your mid-back, no matter the length we can help.
Long Hair Maintenance
With long hair you need to shampoo and condition properly as well as dry. Lucky for you, our customers get a free hair cleaning with any hair cut! Hair products are another essential need for long hair. Our stylist can recommend the exact products you need to help maintain your hair.  In addition, you will probably need to invest in is hair ties. While working or exercising your hair could get in the way or get caught so make sure to secure it properly.
Many guys are not sure how to maintain their look or what type of hair cut that best suits them. The experienced stylists at Hair Mechanix can suggest just the right look for you that best fits your style. If you are in the Jacksonville area, we have two great locations to choose from. One location is at 11702 Beach Blvd, Suite 103, Jacksonville, Florida. The other location is located at 11700 San Jose Blvd Unit 6, Jacksonville, Florida. 
You can book in advance or you can walk right in, either way, we are happy to see you! Finally, style your hair exactly how you want by visiting your local Hair Mechanix today!
Posted In: Jacksonville, Men's Haircuts
Tags: Jacksonville, Long Hair, Men's Haircuts