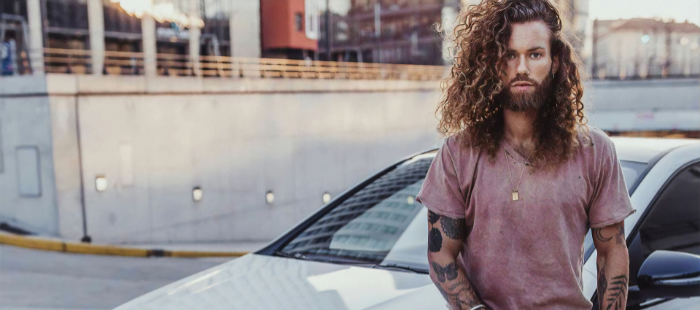 Long hair style men's haircuts are available at Hair Mechanix in Jacksonville. Men's hair comes in all shapes and sizes and lately, we are seeing more and more long hairstyles.  From actors to athletes, long hair is in again.  Some hair is thin and long others are thick and curly, no matter what type you have we can help.  In addition to trimming the hair, long hair requires a little more care than a shorter hairstyle.
There is a number of styles to choose from.  From hair to just your shoulders or hair all the way to your mid-back, no matter the length we can help.
Long Hair Maintenance
With long hair you need to shampoo and condition properly as well as dry. Lucky for you, our customers get a free hair cleaning with any hair cut! Hair products are another essential need for long hair. Our stylist can recommend the exact products you need to help maintain your hair.  In addition, you will probably need to invest in is hair ties. While working or exercising your hair could get in the way or get caught so make sure to secure it properly.
Many guys are not sure how to maintain their look or what type of hair cut that best suits them. The experienced stylists at Hair Mechanix can suggest just the right look for you that best fits your style. If you are in the Jacksonville area, we have two great locations to choose from. One location is at 11702 Beach Blvd, Suite 103, Jacksonville, Florida. The other location is located at 11700 San Jose Blvd Unit 6, Jacksonville, Florida. 
You can book in advance or you can walk right in, either way, we are happy to see you! Finally, style your hair exactly how you want by visiting your local Hair Mechanix today!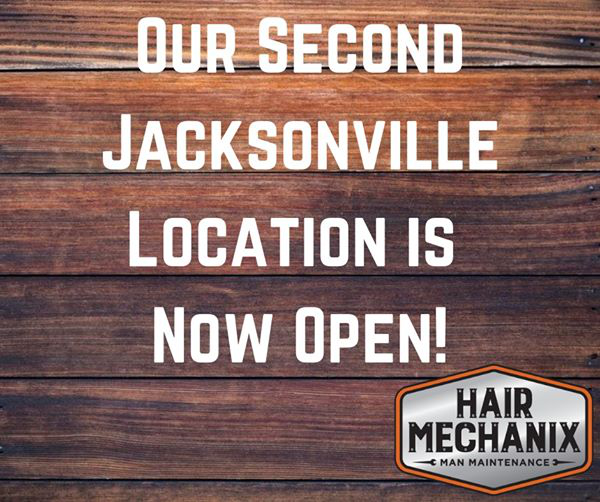 As you may know, Hair Mechanix is the best place in Jacksonville for men's haircuts. Now, there are two great locations to choose from! That is right, we have the original location on Beach Blvd, but now there is a new location on San Jose Blvd.  The only thing better than one Hair Mechanix is two. With two locations you now have twice the options for your next haircut.
Great Locations To Serve You Better
When it comes to haircuts in the Mandarin area, the best choice is Hair Mechanix. Our new location has great decor and fun stylists waiting to help you look better. The Mandarin neighborhood is an area with beautiful history covered in old oak trees with Spanish moss. Mandarin is a beautiful neighborhood and a great place to be. In addition, the Hair Mechanix family is very proud to be a part of that now. With orange groves and festivals, there is always something to do here.
Of course, when you are out on the town you want to look your best and that is where Hair Mechanix comes in. Whether you are looking for the latest hairstyle or just need a shave, we can do it. Also, we provide all types of male grooming services, such as waxing, coloring, massage, and more. Are you an experienced stylist currently looking for a career change? Consider Hair Mechanix, we offer a great work environment and terrific wages.  Apply today for your next career at Hair Mechanix.
Visit our newest location at 11700 San Jose Blvd. Jacksonville, Florida, 32223. Walk-in or by appointment we are always glad you came. Please call ahead at 904.551.2357 to see what stylists are available and how long the wait may be. Finally, when it comes to men's haircuts or grooming services, the right choice in Jacksonville is Hair Mechanix.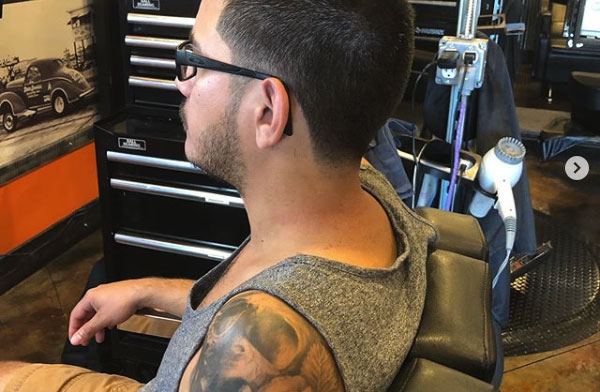 Now that summer is about to show its face, its time to show yours! Over the winter months, you may have grown out your beard or hair to help add some warmth to your head and face. With the temperatures rising, its time to keep cool and trim your hair or beard.
Whether you are looking for a quick trim, or have decided to cut it ALL off, Hair Mechanix is here for you! Specializing in all types of men's haircuts or beard maintenance in Jacksonville, Florida. In addition, our stylist know what styles are hot in 2019! From the trendiest beard styles to the sexiest long or short men's hairstyles.
Cool in Jacksonville With Hair Mechanix
The summer Florida heat can be brutal. Don't let that shaggy hair make you sweat more than needed, head to Hair Mechanix. At Hair Mechanix, our stylists provide the best services to keep you looking good all summer long. Some of our services include men's haircuts, waxing, boys haircuts, beard trimming, and the new men's facial!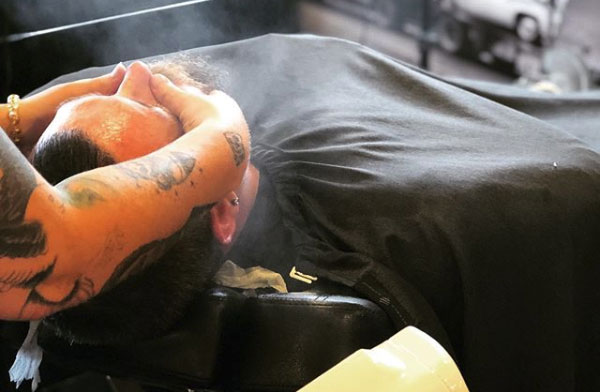 The Men's Facial
You read that right, we now offer the men's facial. The facial itself has many benefits that women have known about for years. The first is it will lower stress levels. Also, facials can help treat acne and acne marks. In addition, facials can help in preventing skin aging.  Of course, there is always the benefit of exfoliating your skin. The next time you are at Hair Mechanix Jacksonville, ask your stylist about the men's facial.
If you are a talented stylist or barber, Hair Mechanix would like to hear from you. We are always looking for qualified candidates to work at our great locations. So apply today for a great career at Hair Mechanix. Finally, schedule an appointment today if you live, or are planning to visit the Jacksonville area.