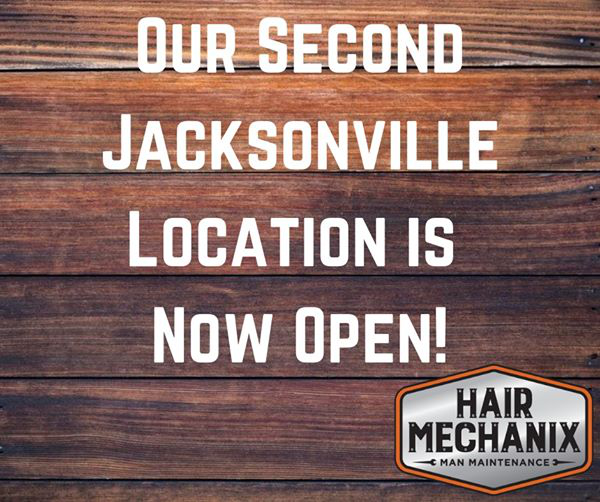 As you may know, Hair Mechanix is the best place in Jacksonville for men's haircuts. Now, there are two great locations to choose from! That is right, we have the original location on Beach Blvd, but now there is a new location on San Jose Blvd.  The only thing better than one Hair Mechanix is two. With two locations you now have twice the options for your next haircut.
Great Locations To Serve You Better
When it comes to haircuts in the Mandarin area, the best choice is Hair Mechanix. Our new location has great decor and fun stylists waiting to help you look better. The Mandarin neighborhood is an area with beautiful history covered in old oak trees with Spanish moss. Mandarin is a beautiful neighborhood and a great place to be. In addition, the Hair Mechanix family is very proud to be a part of that now. With orange groves and festivals, there is always something to do here.
Of course, when you are out on the town you want to look your best and that is where Hair Mechanix comes in. Whether you are looking for the latest hairstyle or just need a shave, we can do it. Also, we provide all types of male grooming services, such as waxing, coloring, massage, and more. Are you an experienced stylist currently looking for a career change? Consider Hair Mechanix, we offer a great work environment and terrific wages.  Apply today for your next career at Hair Mechanix.
Visit our newest location at 11700 San Jose Blvd. Jacksonville, Florida, 32223. Walk-in or by appointment we are always glad you came. Please call ahead at 904.551.2357 to see what stylists are available and how long the wait may be. Finally, when it comes to men's haircuts or grooming services, the right choice in Jacksonville is Hair Mechanix.